CONTOURED
Blending Makeup Sponge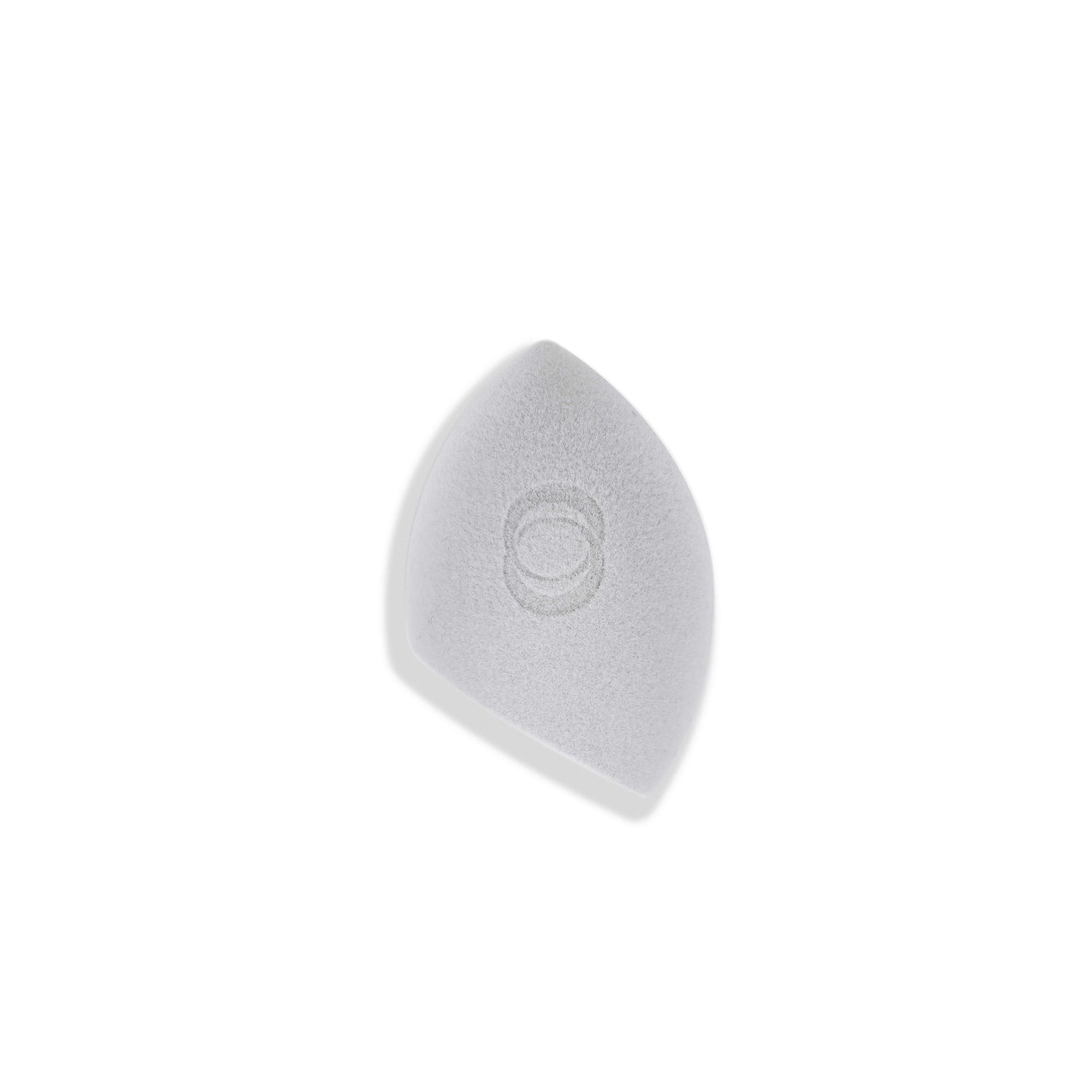 Our boldly shaped makeup sponge delivers unmatched performance for effortless all-over makeup application. Featuring a rounded side to seamlessly blend large areas, a precision tip to cover imperfections, and a slanted edge to contour and refine for a flawless finish. Safe for all skin types. 
- Versatile
-Use wet or dry
-Easy to clean
-Ideal for travel
Wet use: Wet sponge with warm water, and squeeze excess water until damp. Apply makeup by dabbing it into the skin for even application. Ideal for applying liquid formulas including tinted moisturizer, concealer, and foundation.
Dry use: Directly dab dry sponge onto powder products. Use flat side to contour & rounded side for blending. Ideal for applying loose and pressed powders such as blush, setting powder and bronzer.
Clean at least once a week with gentle soap and water. Squeeze out any excess water and store in a cool and dry place.
Material: Microfiber Polyurethane
cruelty free

flexible

vegan

versatile

wet or dry
3-in-1 precision applicator
Your go-to essential for flawless makeup application. Blend, conceal, and contour with our highly versatile teardrop sponge. Our plush double-sided sponge allows controlled application of wet or dry formulas. Super soft, easy to clean, and perfect for travel. Hypoallergenic & latex-free.